Post
November 3rd, 2015CIS Final 8 Men's Basketball Championship Coming to UBC!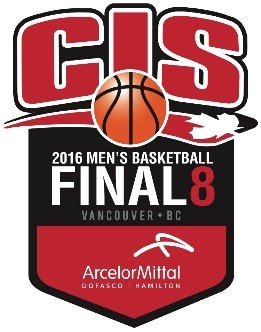 The CIS Final 8 Men's Basketball Championship is coming to UBC in March 2016.
For the first time in 44 years, UBC will play host to Canada's national basketball championship. The tournament will take place March 17-20, 2016 at Doug Mitchell Thunderbird Sports Centre. This 11 game tournament, featuring 8 teams from across Canada, will be broadcast nationally on Saturday and Sunday on SPORTSNET U as part of the CIS Championship Weekend coverage.
All Tournament passes start at just $60 (for all 11 games, including Championship Sunday!)
UBC, as the host, has an automatic spot in the tournament. UBC's first game will be Thursday evening.
Join us at Thunderbird Arena as we watch Canada's brightest basketball stars compete for the title of Canada's best.
To learn more about the tournament visit us at www.gothunderbirds.ca/cisfinal8