Post
March 24th, 2021Jr NBA on Homecourt
ABOUT JR. NBA ON HOMECOURT
FUNdamentals | Learning | Activity | Success | Respect
The Jr. NBA on HomeCourt ("JNHC") is an iteration of the national program, Jr. NBA Youth Basketball ("JNYB"), with a digital spin to it. The idea and concept were formed because of governmental restrictions and stay-at-home orders preventing Host Organizations from running JNYB in gyms.
JNHC will provide Hosts an opportunity to continue programming through virtual means, which will keep the youth engaged in the sport, while respecting the government health and safety measures by staying at home.
All programming will flow through the HomeCourt app—taking advantage of all the unique features the app has to offer—for coordinators, coaches, and players to communicate on. Additionally, all other deliverables and tools are provided by Canada Basketball, ensuring Hosts can successfully adopt this version of the program seamlessly.
HomeCourt
HomeCourt is an interactive mobile basketball app that allows young athletes to take their skills to the next level. HomeCourt will capture their performance and provide guided feedback to assist in their skill development.
Instant Feedback—HomeCourt can capture the athlete's movements, dribbles, repetitions, shots and more. Through the tracking, HomeCourt provides real-time feedback and analysis so that players can see where their strengths and weaknesses are. With these functionalities, players can get an understanding of their true skill level.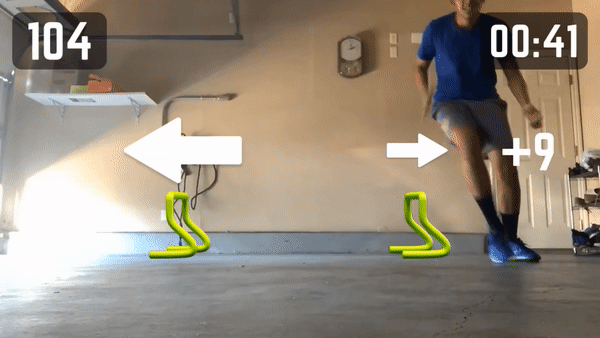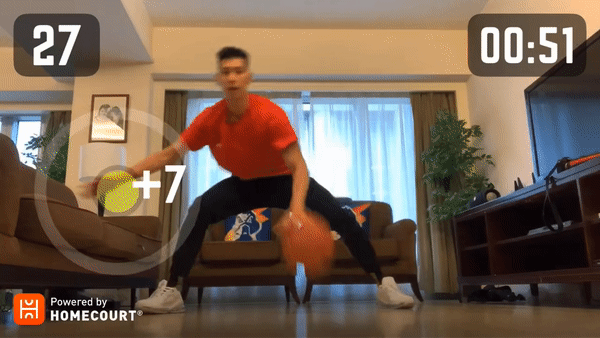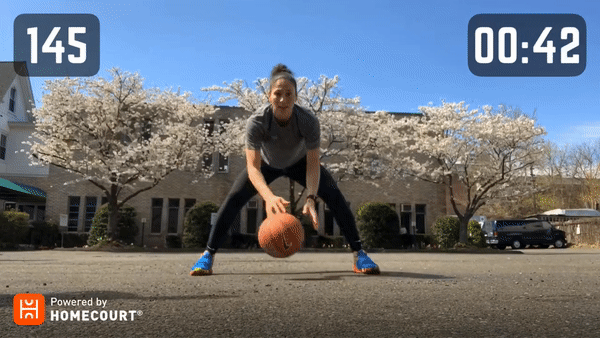 Interactive Workouts—Keeping athletes engaged is the priority and through HomeCourt, practicing basketball becomes more like a video game keeping participants motivated to improve their skills!
HomeCourt for Teams
HomeCourt for Teams is the best way for your organization to get better together. The Jr. NBA team is here to assist you in setting up your virtual team for free, to re-engage athletes, and cultivate community-based connections. Through teams, players can develop their game anytime, anywhere. With the Jr. NBA on HomeCourt program, you will be using the Teams feature to run your virtual program. Within the team, you will have full access to the Jr. NBA on HomeCourt routines, developed specifically for you!
To learn more about the Team's function, you can click here!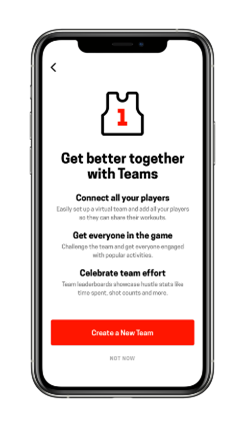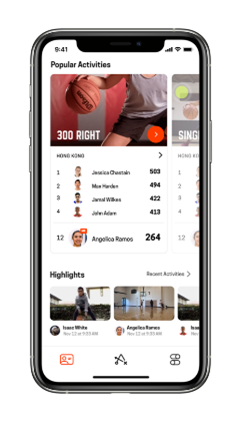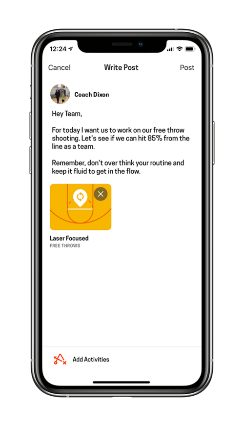 Jr. NBA on HomeCourt Objectives
While this program is virtual, the goal of the Jr. NBA on HomeCourt remains the same, and that is to bring a holistic approach to basketball to develop the complete athlete. These discussions are featured in the warm-up, cool down, & applied by athletes through the activity tracker provided.
Participation - Provides an opportunity for athletes aged 7-12 to practice their skills in a safe environment at home
Engagement – Encourages interaction between players, teammates, coaches, and family members online
Character Building - The Jr. NBA team facilitates conversation in relation to life skills which assist in the development of athletes by using basketball as a vehicle to drive success
Skill Development – Groundbreaking technology, advanced analytics, a tracking system, and a curated training routine will challenge athletes to improve their basketball skills
Benefits
For Players
Enrollment in the flagship virtual training with the Jr. NBA

Guided routines developed in the HomeCourt App

Ability to interact with teammates, coaches, coordinators, and family members through HomeCourt

Player Package including a Jr. NBA x Canada Basketball Under Armour T-Shirt, Spalding Basketball, & Jr. NBA Drawstring Bag

Exclusive access to bonus content in the future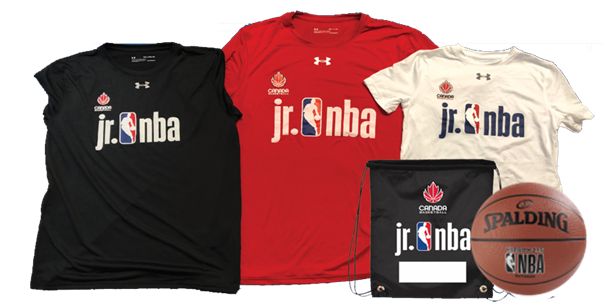 For Hosts
Opportunity to safely re-engage with players in your organization throughout a period where access to facilities may not be there

5-week curriculum developed by Canada Basketball & Jr. NBA, providing an easy-to-follow method to provide all athletes with an innovative, virtual experience

Endorsement from Canada Basketball, NBA Canada, and provincial/territorial sport organizations (PTSOs)

Player Package including Jr. NBA x Canada Basketball Under Armour T-Shirt, Spalding Basketball & Jr. NBA Drawstring Bag to your participants

Use of the Jr. NBA and HomeCourt name, marks, logos, images, and other marketing materials developed by Canada Basketball & NBA Canada

No start-up fee, affordable rates and turnkey system provided to run the program