Post
March 24th, 2021Breanne Watson - Women in Basketball Legacy Profile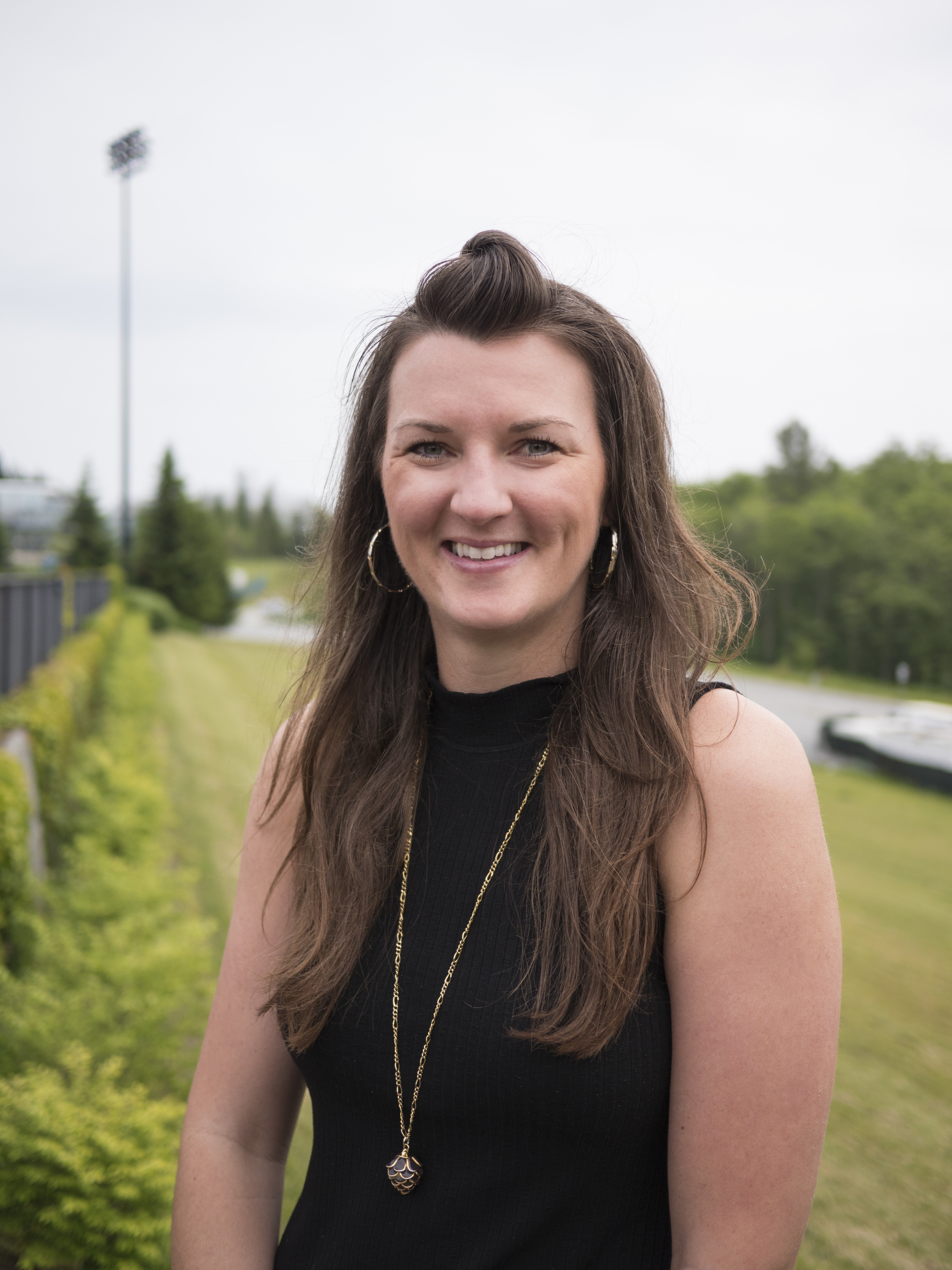 Life Story and Experiences
Do you remember your first experience in basketball and when you fell in love with the sport?
Growing up, my parents involved my brother and I in a variety of sports, which is why I'm a multi-sport advocate to this day. Although my high school basketball program at McMath Secondary wasn't quite the powerhouse it is now (we were a double-A school at the time), I was invited to Basketball BC's high-performance program as a grade 9, CP (Centre of Performance), which really opened my eyes to elite-level basketball. I continued to play volleyball and basketball until my senior year in high school, and it was actually on a volleyball recruiting visit to the University of Oregon that confirmed my true love for basketball. Interestingly enough, the UO volleyball coaches took me to a basketball game while on campus. Big mistake! I knew right then and there I wanted to pursue basketball at the next level.
The University of Washington was my first basketball visit, and I immediately felt it was where I was meant to be. Upon returning home, I did my research on the UW, which I found to be a perfect fit in terms of competition level, values of the basketball program, academic success, and proximity to my family, making it an easy decision to play for the Huskies.
What inspired you to pursue the administrative side of basketball? Was this always your plan?
Becoming an Associate Director wasn't always the plan after college. For some time, I thought that I wanted to be a sports reporter, however, after working in sports radio and at Fox Sports I quickly realized it wasn't for me. I wanted to lead a team and build connections, similar to what I had been doing on the court for so long.
Once I retired from playing overseas, I saw the University of British Columbia was hiring an Event Coordinator in the Athletic Department. Thankfully I was the successful candidate which started my path towards administration. In this role I ran 150+ events annually for the Thunderbirds, allowing me to connect with athletes, build relationships with coaches and gain experience in the inner workings of the collegiate department.
Leaving UBC, I went to work at Fortius Sport & Health, as the Business Development Manager to expand my knowledge and to see what it was like to work in a professional sport environment. I managed contracts for the Vancouver Whitecaps, Toronto Raptors, Canada's women's soccer team, and Rugby Canada among others. It was at Fortius I found that my true passion lie in the collegiate sports world. During this time, the role of Associate Director, Athletics opened at SFU, where I was reunited with Theresa Hanson, after working with her at UBC.
What professional development opportunities did you take that benefitted you in your career?
My coaching experience with Basketball BC's High Performance Training program (HPT), as well as with the U17 provincial team has benefitted my career by providing me with transferrable leadership, organizational, logistical, and interpersonal skills. You need to be prepared and to be able to think quickly on your feet. Having been a coach and athlete myself has allowed me to have a better understanding of the challenges and emotions of being a coach in the competitive collegiate landscape.
I'm also a big advocate of BCIT, where I completed my certificate in Public Relations and Event Marketing. They have fantastic specialized programs for every niche or the workforce. I believe in lifelong learning and I'm currently waiting on acceptance to the Masters of Educational Leadership graduate program at SFU (fingers crossed!).
Most importantly, relationships have been the key to many of my successes. Every opportunity I've had I believe has been possible because of the support of my network. The power of relationships is real! If I have one piece of advice, it would be to treat others how you want to be treated. You'll be surprised at how many people will remember how you made them feel, and how much they'll be willing to help you out in the future!
Reflections
Who would you say, has had the greatest impact on you growing up/throughout your career?
Both my parents and my brother have been my incredible supporters – which I'm so thankful for. Especially my dad. He's from a different generation where it wasn't common for women to pursue a career in sports or have opportunities to play at the next level. He's always been in my corner and learned to love the women's game. Dad is now one of the biggest women's sports fans I know. Basketball, the LPGA, the WTA… you name it, he's on it. To this day he will call me up to talk about Sabrina Ionescu's stat line the night before or how Brooke Henderson has the smoothest drive in the game. It's fantastic and makes me very proud to see his support of female athletes.
I've also had a ton of support from the UW women's basketball alumni, as they helped me prepare for opportunities that have come my way, like the preparation for my SFU interview, and how to navigate through the process. I'm so proud to be a Husky, and to be a part of a group of women who wholly support one another.
And of course, Theresa Hanson. Theresa is immensely respected in every division of the NCAA for the way she leads, her positivity and perspective. I feel very thankful to work for a mentor that challenges me every day and for a leader I aspire to be like.
What motivates you to do what you do? What are you most excited or passionate about?
I had such a great student-athlete experience at UW, which is what motivates me to try and help provide the same experience for all our student-athletes on Burnaby Mountain.
I'm passionate about working with collegiate coaches and athletes, and also truly enjoy empowering young female athletes in realizing their potential both on and off the court. I believe in giving back to communities that have helped shaped me into who that I am today. This includes coaching the girls' High Performance Training /Provincial Team programs with Basketball BC and being an alumni mentor for the UW women's basketball program.
What goals do you hope to accomplish in your career and your personal life?
Long-term professional goal: become an Athletic Director at a a post-secondary institution.
Personal goal: continue challenging myself on my bike, and cycle 7,500 km's this year!
What do you like to do to take care of your mental, emotional, and physical health?
I picked up cycling after major knee surgery, and became much more serious about it when the pandemic hit. Since then, I've become somewhat of an amateur cyclist. It's a low-impact form of exercise that has taken me to beautiful places around the province and has also allowed me to save a lot on gas. It's become a serious passion and a great way of taking care of both my physical and mental health. On top of that, it's engaging! There are new challenges and goals that come with it and I've met new people through Strava and my cycling club.
What has been the proudest moment/greatest achievement in your career?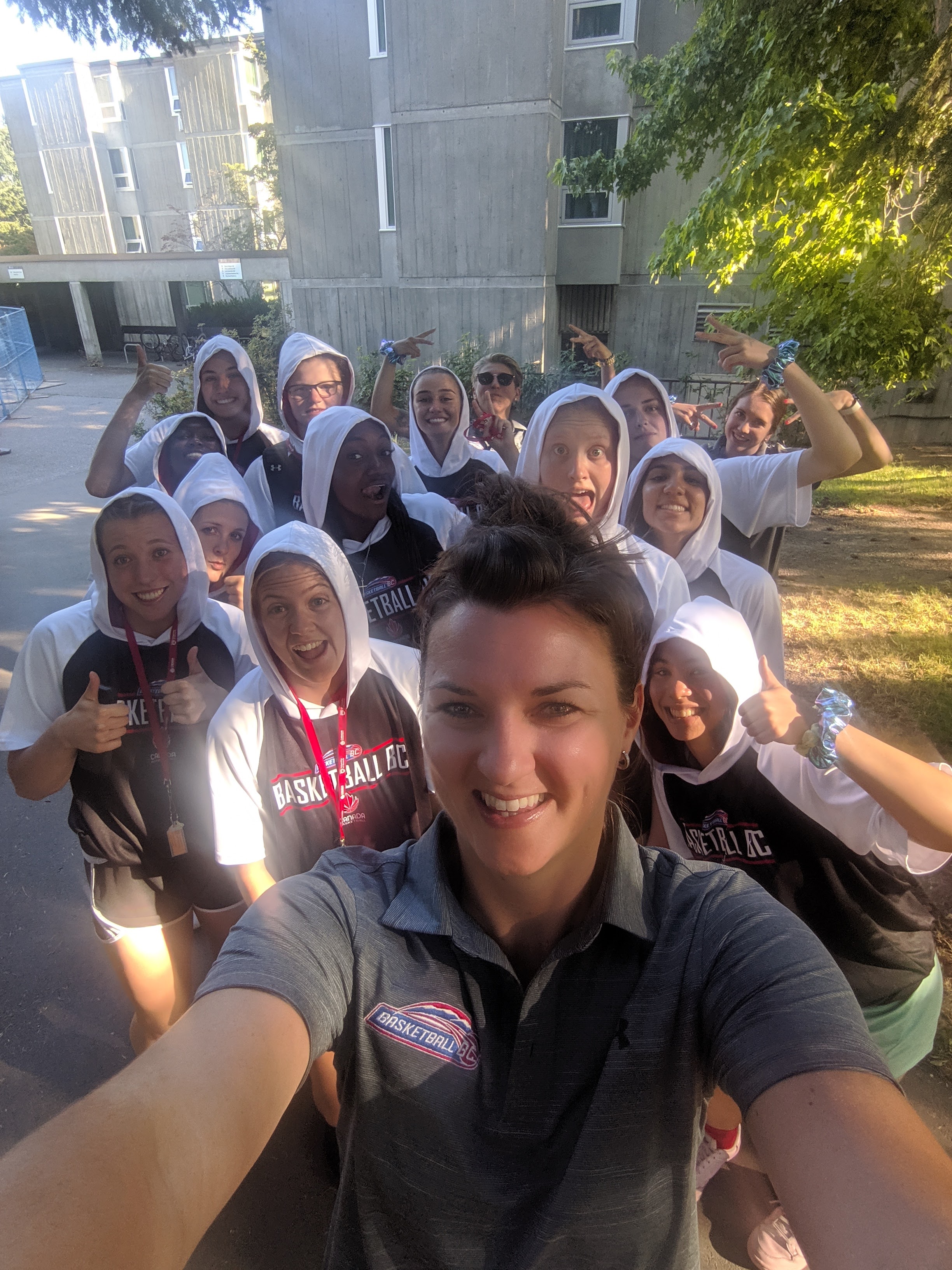 My proudest achievement in my playing career would be winning the 3on3 Spokane Hoopfest Women's Elite Division 5 years in a row (2010-2014) with Lindsey Wilson (Iowa St), Amy Taylor (University of Oregon), and Casey Bunn (Oregon State), also known as Team TBA. Four girls from different universities, who were completely selfless and serious about winning games. These women have become some of my best friends and arguably one of the best teams I've been a part of! Hoopfest sent us down to L.A. Live at Staples Centre where we also became the 3x Nike 3on3 Women's Elite Division Champions.
My greatest professional achievement…I'd say seeing the young girls I coach experience and play at the Canadian National Championships. That, in addition to seeing them gain confidence and go on to have post-secondary athletic careers.
What do you think can be done to support women who want a career in sports administration?
I think, as women, we need to continually lift each other up and make time for young people who want know more about what it's like to be in leadership roles. Make time, be genuine, prepare for the discussion and reach out to someone who could potentially be a part of your network down the line.
---
Updated March 24, 2021