Mitra Tshan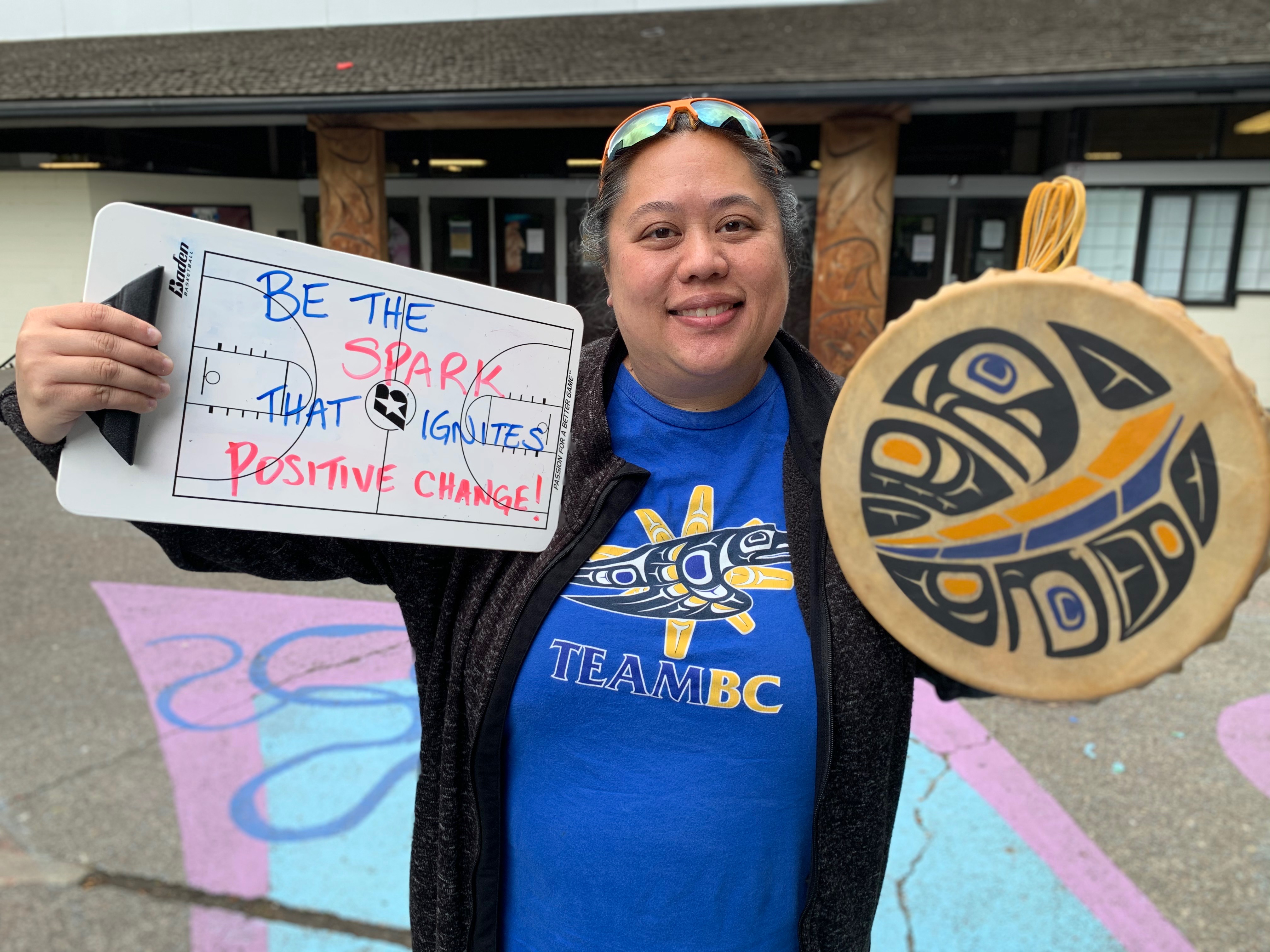 Life Story and Experiences
Do you remember your first memory or experience in basketball and when you fell in love with the sport?
You're going to laugh at my answer, but I picked up the game because a boy that I liked played basketball. He was playing all the time at the outdoor courts one summer and I thought, "you know what? This is my chance. I'm going to learn how to play just so that I could hang out with him." I was actually a competitive swimmer and volleyball player before basketball, so when I switched over it just clicked (not the guy but the basketball).
As for falling in love with the sport, I don't think it was one instantaneous moment but how it made me feel over the years. There's a saying by Maya Angelou that goes, "people will forget what you said… but [they] will never forget how you made them feel," and it was the same with me and basketball. Basketball just became an outlet, a safe haven, something that I could throw my energy and focus into and forget everything else that was happening. It was a gradual process of understanding that the game brought me a lot more than I could ever give back.
Tell us about your basketball journey leading up to this moment.
My first introduction to coaching club basketball was when I met Merv Magus, who is a Burnaby legend. I was attending Simon Fraser University in my first year while coaching at Burnaby Mountain Secondary, and he was coaching at Burnaby Central. He asked if I wanted to combine our two teams and compete when the season was over, so we merged and called ourselves the Burnaby Stars. I had no concept of what a club team was then.
At the same time, I met a few friends through playing 3x3 basketball at Strathcona Community Centre and they asked if I was interested in helping out with the team they were coaching. That lead to all my years coaching and working with youth in the Vancouver Downtown East Side.
What inspired you to pursue coaching and administration?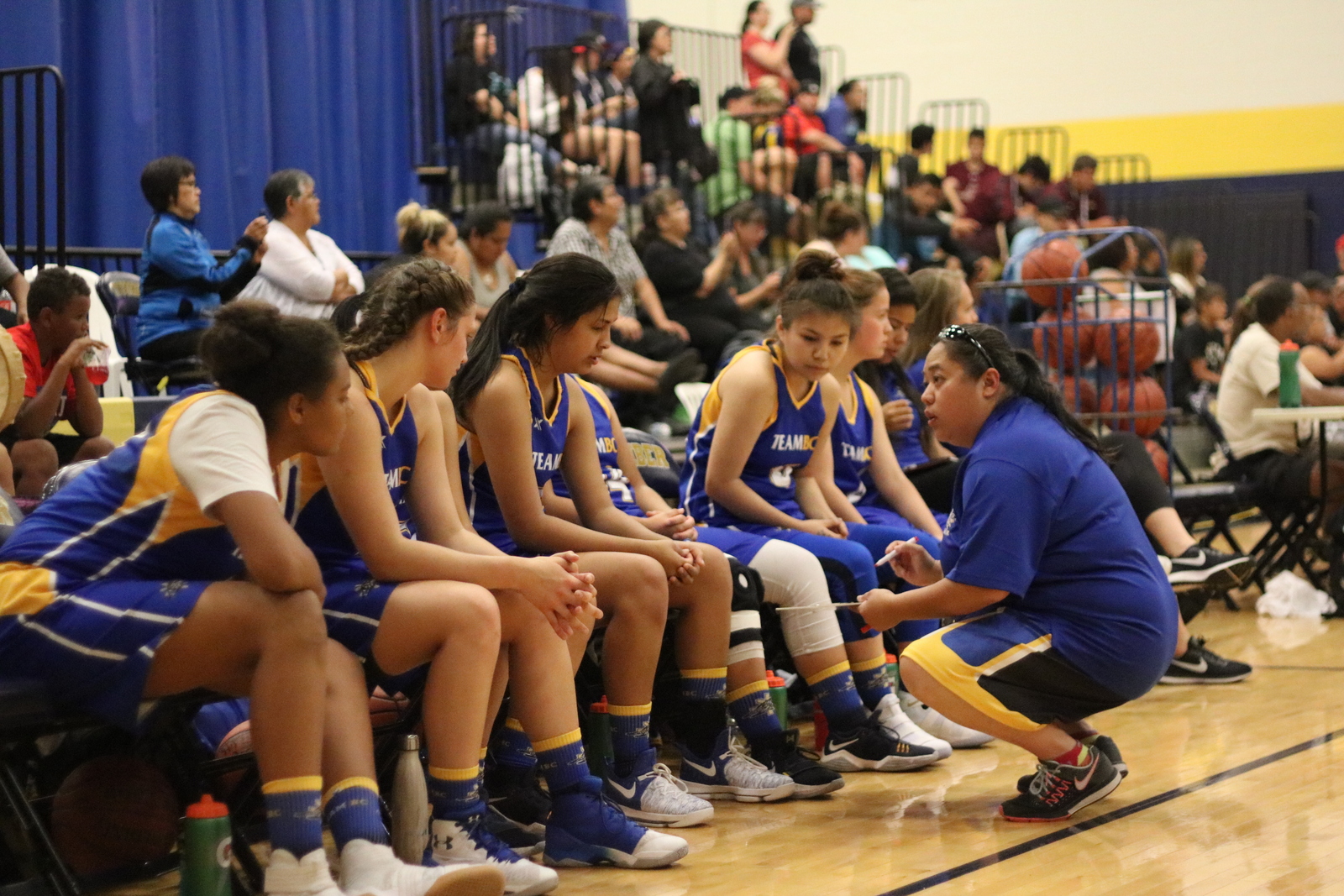 Coaching, for me, is not just about the game, it's about working with the kids on and off the court. I think that if you can get kids to do things well on the court, you can get them to do things well off the court. There's a lot of correlation to life and the life skills you learn, and all the things sport gives us, you can apply to every area of your life. I think with success comes the piece of empowerment and knowing the steps to get to that point is how you can apply that to the rest of your life.
Going into administration was a natural fit because it was always the next step; it was always filling the gaps that needed to be filled by creating more opportunities. After high school there wasn't a place for people who still loved the game and wanted to play recreationally. That's how the Strathcona Women's Basketball League started in 2005 from 5 teams to 16 teams now. I approached the BCBOA/GVBOA to form a partnership to use the officials for our games. There were a lot of mutual benefits in the partnership like training rookie officials and scorekeepers, during our fall league so that they would be ready for the regular season or providing a training ground to run 3-person officiating. This allowed us to run a sustainable and competitive league.
What professional development opportunities did you take that benefitted you in your career?
I love reading autobiographies, going to conferences, and talking X's and O's with any coach that wants to do it.
I went to the Nike Championship Basketball Clinic in Las Vegas one year, which had a lot of information, but you have to remember where these coaches come from and who they're coaching. In my earlier coaching days, I used to think what they were showing us was really cool and try to implement the exact same thing, but I realized quickly that I didn't have the personnel to run it. I've learned to tweak what I take away and adapt with the players I have.
I'm a strong believer in lifelong learning and I've attended the same NCCP or community clinics because I get something different every single time; the game is constantly changing, the course is constantly changing, and the coaches around me are constantly changing too.
As for administrative professional development, there were folks in my life that gave me chances before I even knew that I was ready for them. Harp Sohi, who is the District Athletics Coordinator at the Vancouver School Board, was one of them. He asked me to share the District Athletics Coordinator role right out of university and the first thing I asked him was "how do you know if I'm going to be able to do this? Why would someone who is more qualified listen to what a 20-something year old would say?" It was one of the sharpest and steepest learning curves I've ever faced, but it was also one of the best experiences for me to grow in that administrative role and to find my niche.
Reflections
Who would you say, has had the greatest impact on you growing up and throughout your career?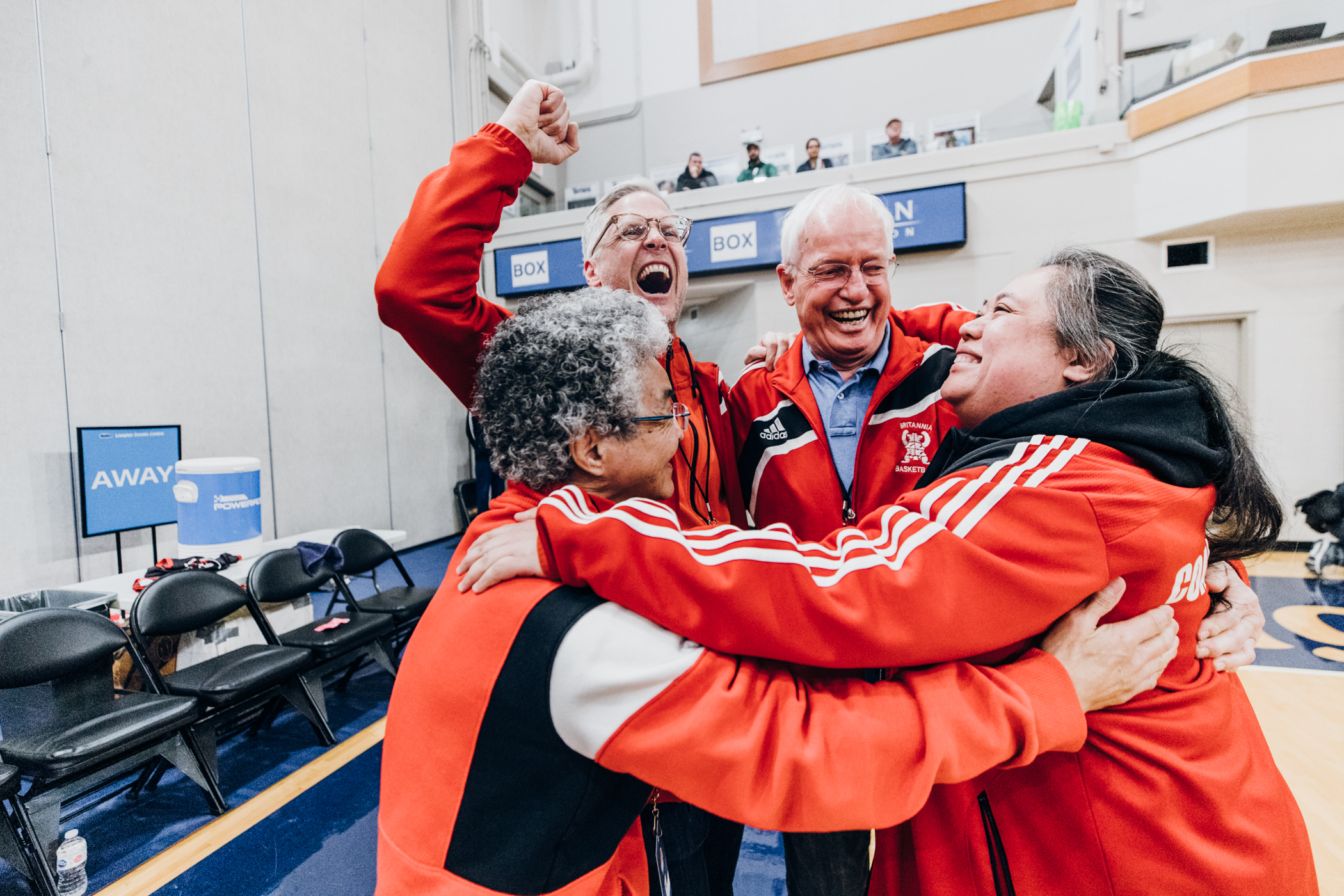 Denise Coutts was a mentor that impacted me during a pivotal point in my career. She was one of the first women to work in sport administration in BC through different provincial sport organizations (e.g. Basketball BC, Squash BC, Badminton BC, BC Disability Sports, and SportBC) and was someone that saw something in me that I didn't see in myself. As someone who was in her twenties and trying to figure out where I wanted to make an impact and where I wanted to end up, Denise was someone that believed in me and believed that I could do a lot more. Watching her do what she did and take on the world was inspiring.
I'm surrounded by some of the most unselfish people in the world: the legendary Mike Evans and Trevor Stokes at Britannia, Ron Suzuki (former Strathcona Recreation Supervisor), Greg Eng, who has coached girls' basketball in Vancouver for a long time (Churchill Secondary, Langara College, John Oliver Secondary). I've been blessed to witness them in action over the years, always blazing trails their own way. These folks saw potential in me and always encouraged me to go after whatever I wanted (no matter how crazy the idea was). They are some of the best humans on this earth.
*Photo by Vancouver Basketball
What motivates you to do what you do? What are you most excited about? What goals do you hope to accomplish in your career and your personal life?
I've been surrounded by incredible people in my life, who've been so unselfish that it's been easy to follow in their footsteps now that they're retired. The reason I say that is because I see how unselfishly they give up their time and how they always want to give the kids a chance to succeed in life.
Right now, I'm most excited about my Girls Who LEAP (Lead to Empower & Act with Purpose) program, which is a volunteer run non-profit that provides leadership and mentorship opportunities for inner-city girls in the Vancouver Downtown Eastside and Grandview Woodlands communities. This program really embodies everything I believe in and what I do with youth on a daily basis, under one umbrella. It's unparalleled right now because at a time where Covid-19 has stopped every single program, we've actually thrived and have been able to quadruple what we've been able to offer in the past year. By the end of this year, we're hoping to have our charitable status and be a federally incorporated charity.
My goal with Girls Who LEAP is to empower the girls in the program to come back as mentors and to continue the cycle. When you can develop a lot of these cycles, you start making larger ripple effects.
My personal goal is to disconnect at least once a year, where no one can find me because that hasn't happened yet. I can go to China, Europe, or even camping and still run into someone I know.
What has been the toughest moment in your basketball career that you've had to deal with? If you could go back to that moment, what would you tell yourself?
The toughest moment in my basketball career was when was when a miscommunication between a player and their family escalated and the emotions were directed at me. It made me question who I was and almost made me walk away from the game.
From that incident, I learned to put systems in place before conflicts and misunderstandings get too far, having conversations with families and players about expectations early in the season, sometimes even keeping attendance and documenting incidents to protect myself and keep doing what you want to do.
If I could go back to that moment, I would tell myself to take a step back, evaluate the situation, and find out the root cause of the problem to figure out how to streamline it or prevent it from happening again. Not all negative things that happen in your life should be negative because if you can control how you react and how you move forward, then you can define who you are amid the circumstances.
Is there anything that you do to take care of your mental, emotional, and physical health?
I've found myself going outside quite a bit more on walks and hikes during the pandemic. The one and only thing in this world that recharges me the quickest and easiest is to go camping off the grid by the water with no cell reception. That's something that I've learned to do at least once or twice a year. Finding time to read, reflect and enjoy what Mother Earth has gifted us. There's just something about being outdoors that checks off all the boxes for me.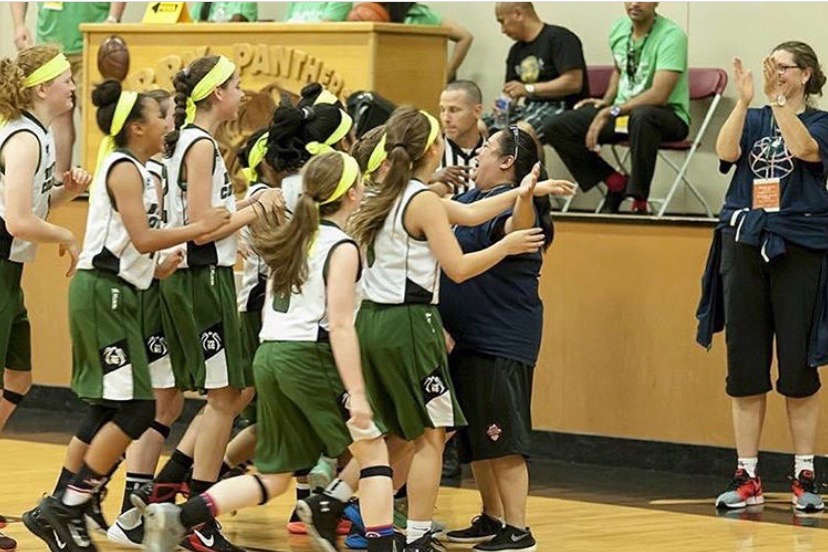 What has been your proudest moment/greatest achievement in your basketball career?
It's never about the winning (although it makes it sweet), but it's really the journey of getting there. It's reminiscing about those moments at the beginning when a kid goes from tripping over their own feet or smacking their face on the end boards at their first Grade 8 practice to winning a Provincial Championship and seeing the level of growth from them on and off the court. That's just one of so many more.
What do you think can be done to support women in basketball and growing the game?
In order to grow the game, there needs to be more opportunities. The idea behind the Vancouver Basketball Foundation's Women's Roundtable was to give an opportunity for female coaches to come together. Allison McNeill initially started it years ago and it was very valuable. The ability to mentor, network, and connect is huge because every coach has a different journey, whether it's club teams, grassroots, community/high school or provincial and national teams, there's always something to be learned from someone else's journey.
I'm a huge advocate for mentorship within youth and the same format could be used for supporting women in coaching. I think having someone (or a network of people) to bounce ideas off and systems in place to help support young coaches is huge. No matter how they get started, you always need support and a community to help jumpstart you. The biggest thing that I would say is that women should be supporting each other and not competing against each other. We should be able to empower each other and not see each other as threats.
---
Posted May 24, 2021