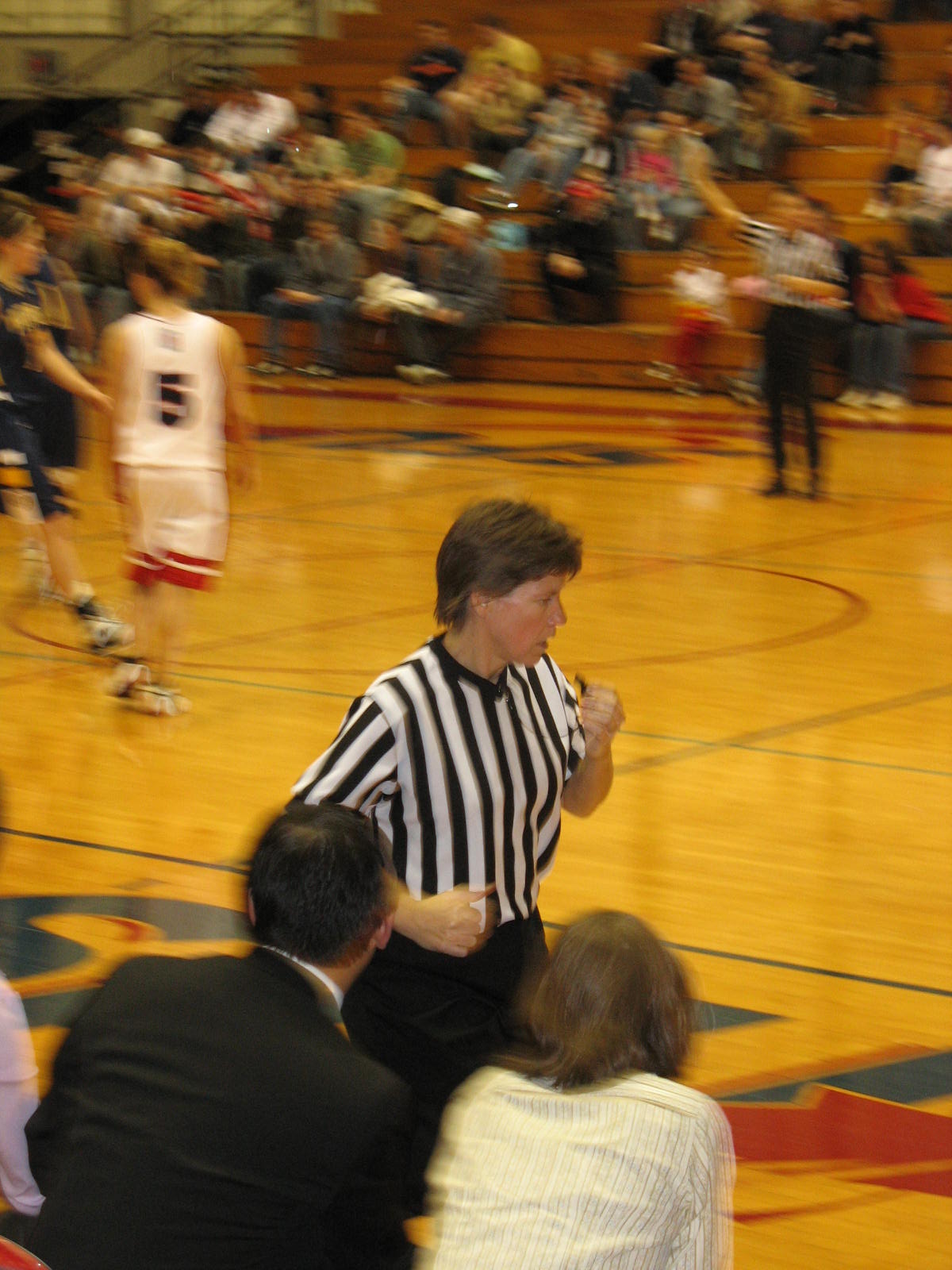 Life Story and Experiences
Tell us about your basketball journey leading up to this moment.
I have been involved in athletics all of my life and I still continue to be. I think it's important to stay active for so many reasons (interpersonal communication, health benefits, teamwork, that feeling of being a part of something).
I started refereeing after college from 1983 until 2007, so I reffed for 24 years. In 1991, I became the first woman to officiate at the 3A Boys' Provincial Tournament (now 4A) 46 years after its inception. I officiated at 10 Canadian National Championships and officiated 5 years in Washington State CCA and NAIA conferences. During the last 14 years of my career, I evaluated officials in the GVBOA and BCBOA.
Administrative roles included: BCBOA Director, GVBOA Executive and Evaluator, BCBOA Liaison with Basketball BC. I was also a BCBOA clinician for 11 years and spent several years as a Canada West clinician before retiring in 2009 to work in New Zealand. It seems like a lot of time but when I was in the middle of it, it seemed to go by fast. I love the sport, there was a bit of exercise and money, so it was a good fit.
What inspired you to pursue officiating?
I saw a female official named Eleanor Sui officiating at my high school (Windermere Secondary) and I thought "wow! That's something that interests me. Maybe I can do that when I don't want to play anymore," and that was the first seed that was really planted. After that I saw a few other women in officiating positions in sport, so I started to pursue it and I'm glad I did because it was a really good experience.
Depending on the sport that a person gets involved in, I believe that, despite barriers there have been for women, there are also lots of opportunities. You can be an Olympic athlete, official or coach; the sky's the limit if you want to put in the work.
What professional development opportunities did you take that benefitted you in your career?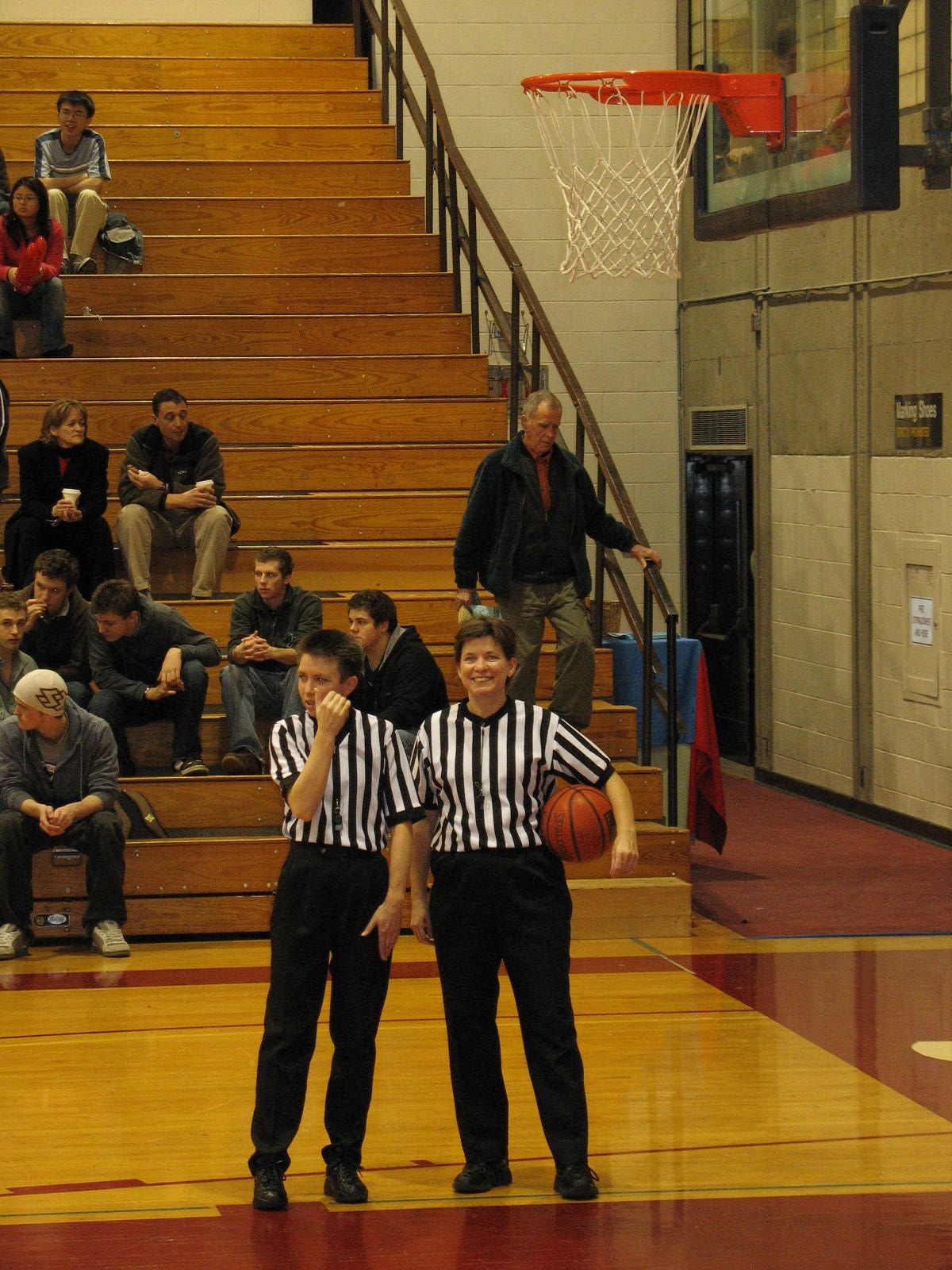 Like anything, if you don't put in the work you either stay the same or go backwards. I attended a few summer camps and clinics in BC (via the BCBOA), throughout Canada (via the CABO), and parts of the U.S. (via state organizations) to try and "up my game", see different things happening in different areas and broaden my horizons. It's nice to get out of your bubble and see what's out there because it does help you develop. Whether you're a player, coach or referee, you need to get out of your own safe bubble and push your edges if you want to go further.
Back then, there was no internet, so you had to network for opportunities through word of mouth, newsletters and attend clinics in other areas.
At times, conflict resolution is required from an official. My work as a Fishery Resource Manager provided skills and lessons in this area. I also studied conflict resolution and leadership at the Justice Institute of British Columbia and learned some really valuable skills that crossed over to my work and to the basketball court.
Reflections
Who would you say, has had the greatest impact on you growing up/throughout your career?
Janice Deakin, who was the first Canadian woman to get her international certificate, was a role model for me. The woman I saw refereeing at my high school, Eleanor Sui, was another role model for me.
I also had a lot of support from women coaches, like Irene Wallace, Deb Huband, Allision McNeill, Kathy Shields— all champions of women growing in officiating and staying in the game. Like all of us, we don't get to where we are without some support from our mentors and our colleagues. They were definitely some of those women that were really supportive and continue to be.
I also had phenomenal support from many of my male officiating colleagues.
Did you ever get to work with Eleanor Sui?
Yes, I did get to referee with her at a high school game before she retired. It was a highlight to be on court with a mentor and come full circle from my first spark of interest in officiating.
What motivated you, as a pioneer for Canadian women in officiating? What are you most excited or passionate about?
Since I've always been an athlete, it's a part of my physical and social being. My main motivation was to stay in the game and to be a part of it for life. I wasn't a great player and coaching never really interested me, but when I saw Eleanor Sui out on the basketball court, I thought, "I think I could do that". It's that role modelling and representation that makes you realize what's possible. Being that person for women in basketball officiating in BC was very exciting.
The thing that I'm most passionate about is keeping involved with sport for life. It doesn't matter how old you are, your physical capacity, your gender or race. Sport for life is good for us in so many ways (the mental, physical, emotional, and social aspects). It provides all those critical pieces to our life and I hope to continue in sport in some aspect until I'm no longer on this planet. I think it's a great thing to be involved in.
What was the best part about your job?
Keeping involved in sport for life, while breaking down barriers for women in officiating was one of the best parts of being a referee.
Another career highlight was getting to work with Irene Wallace (Camosun College), who is such a champion for women in basketball. We put on a clinic together one year with officials, coaches and players to create a network for women to support one another be successful in their role.
What was the most challenging part about your job? If you could go back to that moment, what would you tell yourself?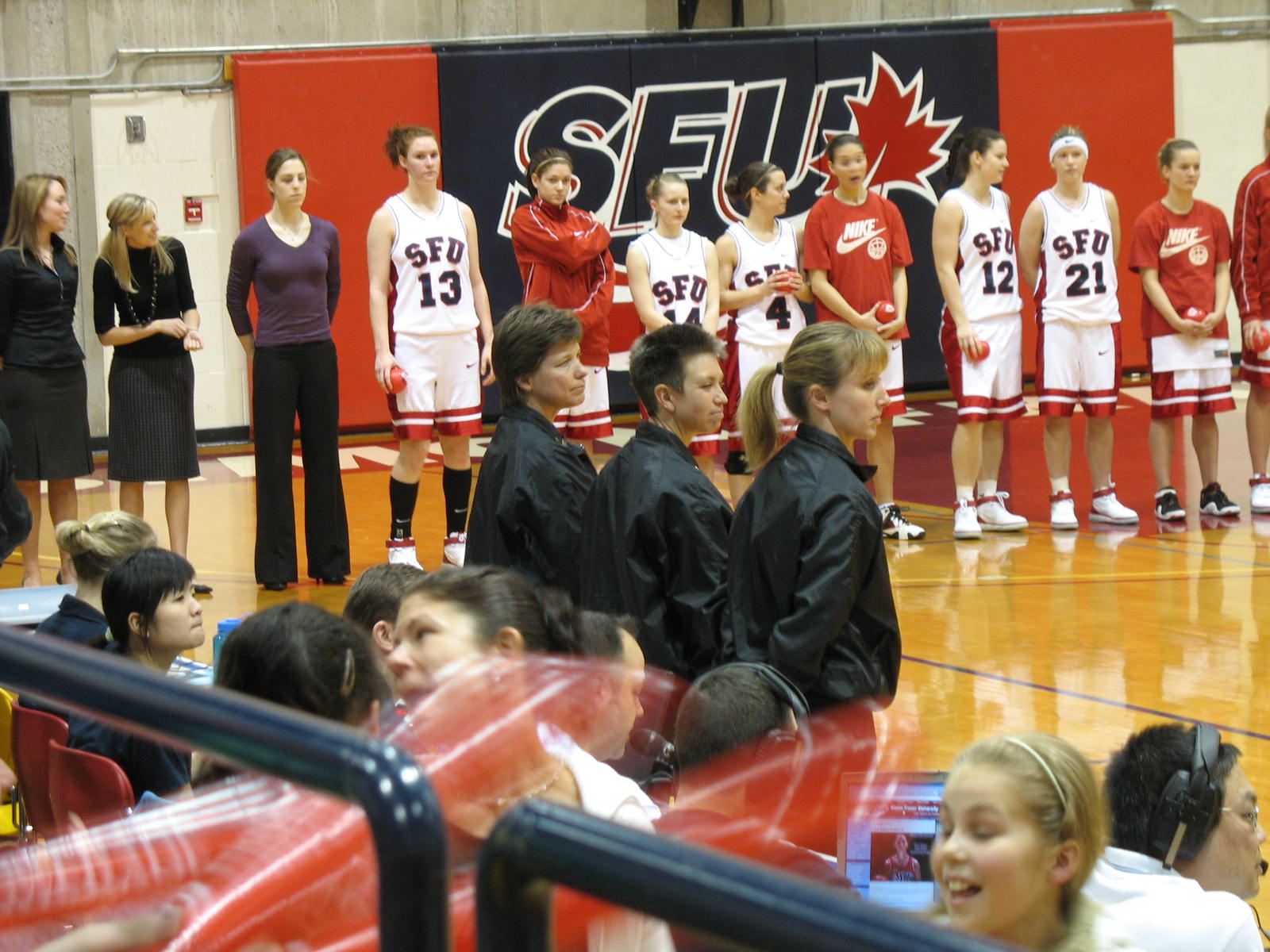 Early on, each time I went on the floor, in particular officiating male participants and coaches, I had to be better. I could be out there with a male partner that was many years junior and less experienced, but I had to prove more because of my gender. After a while it does get a bit exhausting because I just wanted to go out and referee.
The stereotypes, sexual, and verbal abuse from spectators, male players and male coaches were certainly the challenging parts of the job. If I made a bad call, I didn't make a bad call because I was a referee, I made a bad call because I was a woman referee.
If I could go back to those moments, I would tell myself, "do what you have to do to protect yourself and share your experiences with your organization". This might be determining in the moment whether to warn or penalize (technical foul or ejection). Following games, it is good to have a supportive basketball network of both men and women who you can debrief with about difficult situations that happened on and off the court.
Is there anything that you do to take care of your mental, emotional, and physical health?
I participate in fitness classes, walk daily, golf, cycle, swim and play in an old-timer's softball league.
What do you think can be done to support women in officiating at all levels?
There needs to be clearly stated unacceptable lines and behaviors and harassment policies to provide a safer sporting environment for women officials.
Strategic efforts on recruiting would be another way to get more women into officiating basketball. I worked on a program with the BCBOA called "Stay in The Game," where we focused on recruiting participants who have either been a coach, player or trainer (someone who knows and likes the game already) to continue their basketball journey through officiating. Even recruiting through other sport organizations that have officials who might want to do a crossover sport in the winter would be a good idea.
---
Posted May 25, 2021