Post
August 1st, 2017World Indigenous Basketball Challenge Coming to Vancouver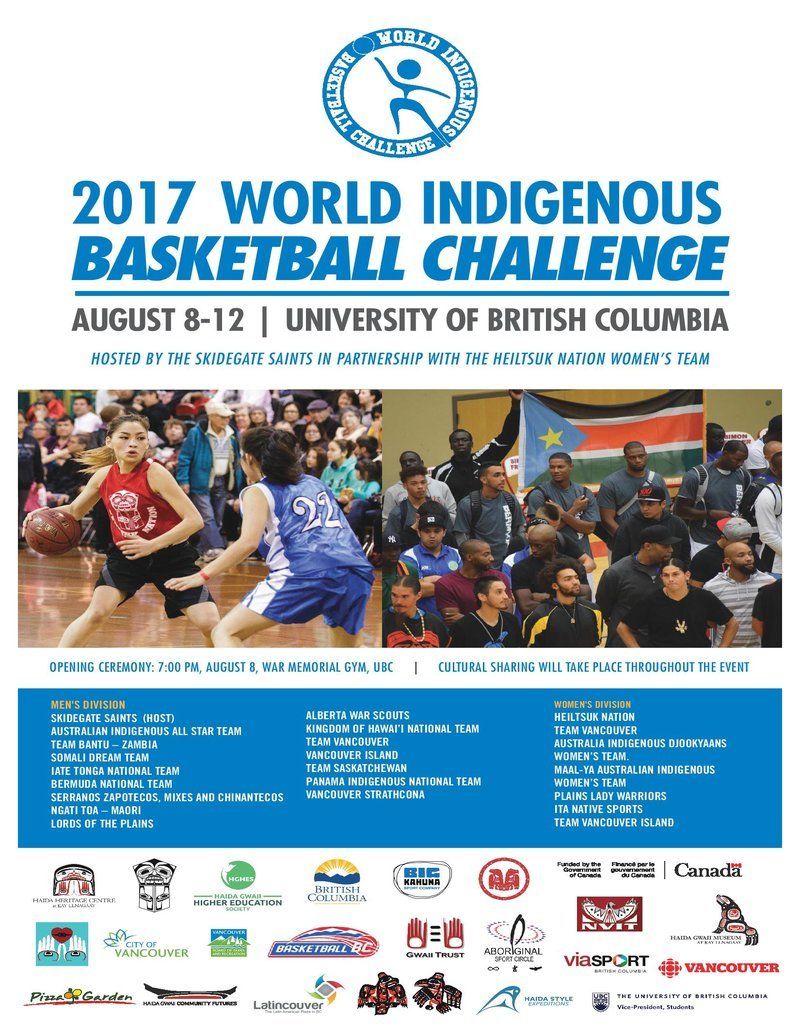 The second annual World Indigenous Basketball Challenge is coming to Vancouver! The challenge will see four days of world-class basketball, as 16 Indigenous men's teams and 8 Indigenous women's teams from all over the globe compete. Opening ceremonies and tournament include unique cultural performances, food, and merchandise vendors.
When: August 8 – 12 daily. (opening ceremonies, August 8 at 7p.m.)
Where: UBC War Memorial Gym, 6081 University Blvd, Vancouver, BC V6T 1Z1
Cost: $5/per day, or $20 for a tournament pass. Children under 12 get in free.
More information: www.indigenousbasketball.ca