Post
June 17th, 2016TANGERINE'S #BRIGHTWAYFORWARD PROGRAM AND BASKETBALL BC ANNOUNCE TWO NEW SUPPORT INITIATIVES TO EMPOWER YOUTH AND COACHES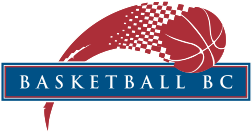 TANGERINE'S #BRIGHTWAYFORWARD PROGRAM AND BASKETBALL BC ANNOUNCE TWO NEW SUPPORT INITIATIVES TO EMPOWER YOUTH AND COACHES
Lawrie Johns, Executive Director of Basketball BC and Tangerine announced today two significant support programs assisting basketball in British Columbia.
Johns noted "Tangerine, as a partner of Canada Basketball and Steve Nash Youth Basketball nationally through their #BrightWayForward program, has again demonstrated how it supports players and coaches and the advancement of basketball across Canada. The provision of two scholarships to Grade 12 graduating high school basketball players to attend a Canadian post-secondary institution is a tremendous support to athletes who have committed to and will continue to journey in our Basketball BC High Performance programs". We look forward to working with Tangerine in identifying these recipients and allowing the scholarship to assist one male and one female for this upcoming school year". 'The further provision of a $500 bursary to allow a BC coach to continue his/her professional development is very much appreciated and will further lead to the increased qualifications of BC coaches in our system" continued Johns. Tangerine in just over one year of partnership has been active in supporting coaching initiatives, our Hall of Fame and Recognition Gala, and free community gyms. We look forward to even further expanding this relationship in the future concluded Johns
Tangerine has been supporting Basketball BC for the past year, having officially announced the partnership at its first Community Gym in Vancouver in March 2015. Through these scholarships announced today, Tangerine will help further this partnership by empowering two young, talented, and community-minded players so they can peruse an education alongside their passion for basketball.
Additionally, the partnership with Basketball BC extends to the integral role that coaches play in the growth and development of successful athletes. As such, Tangerine is proud to have the opportunity to honour one coach with a bursary that will ensure coaches too are continuously learning and improving on their skills as well.
"We are so excited to have created yet another meaningful way to partner with Basketball BC," says Amanda Lee, Community Relations Coordinator for Tangerine. "At Tangerine our goal for community investment is to create long-term relationships with local organizations like Basketball BC so we can address the most important needs and wants of the organization and truly empower the local community.'
Tangerine Scholarship Application
Tangerine Coaching Bursary Application
About Tangerine

Tangerine is a direct bank that delivers simplified everyday banking to Canadians. With nearly 2 million Clients and close to $38 billion in total assets, we are Canada's leading direct bank. Tangerine offers banking that is flexible and accessible, products and services that are innovative, fair fees, and award-winning Client service. From no-fee daily chequing and high-interest savings accounts, Credit Card, GICs, RSPs, TFSAs, mortgages and mutual funds, Tangerine has the everyday banking products Canadians need. With over 1,000 employees in Canada, our presence extends beyond our website and Mobile Banking app to our Café locations, Pop-Up locations, Kiosks and 24/7 Contact Centres. Tangerine was launched as ING DIRECT Canada in 1997. In 2012 it was acquired by Scotiabank, and operates independently as a wholly-owned subsidiary.

For more information please visit www.tangerine.ca
About Basketball BC
Basketball BC is the provincial sport organization (PSO) responsible for basketball in BC. In that role, the organization offers programs for players ages 4 to adult, delivers the NCCP coaching certification program, sanctions leagues and tournaments for the allocation of certified officials, and provides a number of other programs and services to its members. Basketball BC is part of ViaSport and is a member of both Sport BC and Canada Basketball.
For further information and application form please visit www.basketball.bc.ca