Post
March 8th, 2023Sport BC PRESIDENTS' AWARD – Stu Graham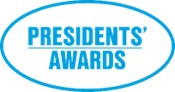 Sport BC PRESIDENTS' AWARD – Stu Graham
The Presidents' Award is presented annually to volunteers from Sport BC member organizations who represent the spirit of volunteerism, and whose dedication, energy, and commitment contribute to the development of their sport or organization.
This year the Sport BC Presidents' Award for Basketball BC being presented to Stu Graham on Thursday, March 9th, 2023, at the Pan Pacific.
Stu Graham volunteered an extraordinary number of hours serving as the face of Basketball BC through the pandemic. Stu was the glue that held Basketball BC together. He wore many hats, including oversight of finances, vision, and mission. He collaborated with all stakeholders to set organizational goals. During these challenging times he was responsible for working with the Board to set short and long-term organizational goals considering organizational capacity.
Stu exemplified leadership, practiced effective governance, and put change into motion. He went beyond expectations by molding a collaborative board culture and engaged fellow board members in ways that capitalized on their strengths. He ensured the actions taken were in line with the organization's bylaws, goals, and mission. He provided oversight and used his position to develop an inclusive environment that welcomed diversity.
Stu brought out the best in others and moved our organization forward. Stu embodied the spirit of the organization.