Post
August 25th, 2014Highlights From Camp Pass It On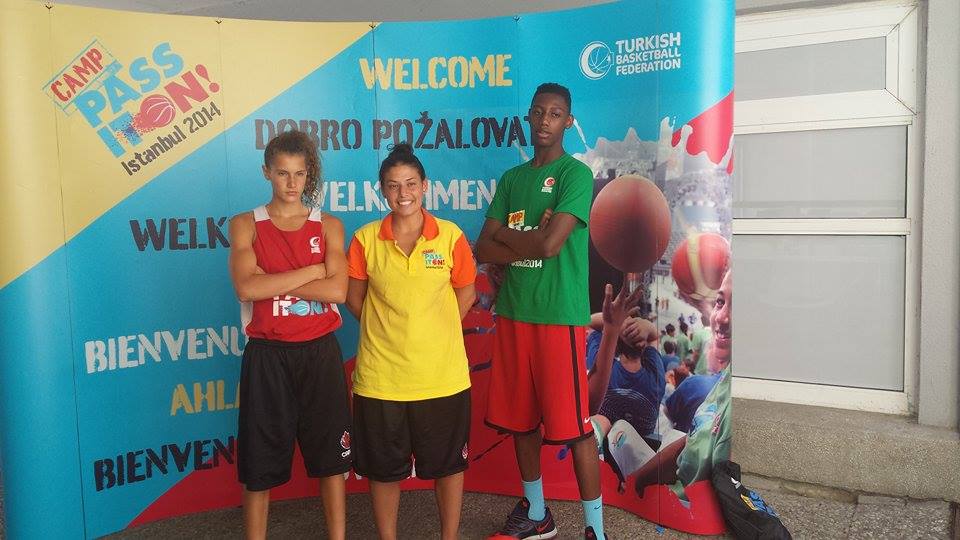 Taya Hanson (Kelowna), Emily Wright (Vancouver) and Rowan Barrett Jr. recently attended Camp Pass It On, held in Istanbul, Turkey August 11-17. Camp Pass It On focused on social responsiblity and was organized by the Turkey Basketball Federation.
"Every day we did three hours of training in the morning, mostly station work and in the afternoons the athletes were split into 5 on 5 teams for 1.5 hours," said Wright following her arrival home. "At night we took part in cultural and entertainment events as well as watched the Senior Men's Spanish team vs. Turkey in exhibition. We even planted trees outside the stadium prior to the game."
Basketball BC's Executive Director Lawrie Johns noted, "This was a great opportunity that the Turkish Federation presented and were were thrilled that Taya and Emily were chosen and we were able to assist them. They absolutely did us proud."
Along with sightseeing and a boat cruise through Bosphorus which was a highlight of the trip for the athletes, they experienced traditional mosques and local food. Overall, Wright would describe the experience as "amazing".