Post
June 1st, 2015Five NBA Teams to Play Four Preseason Games throughout Canada in October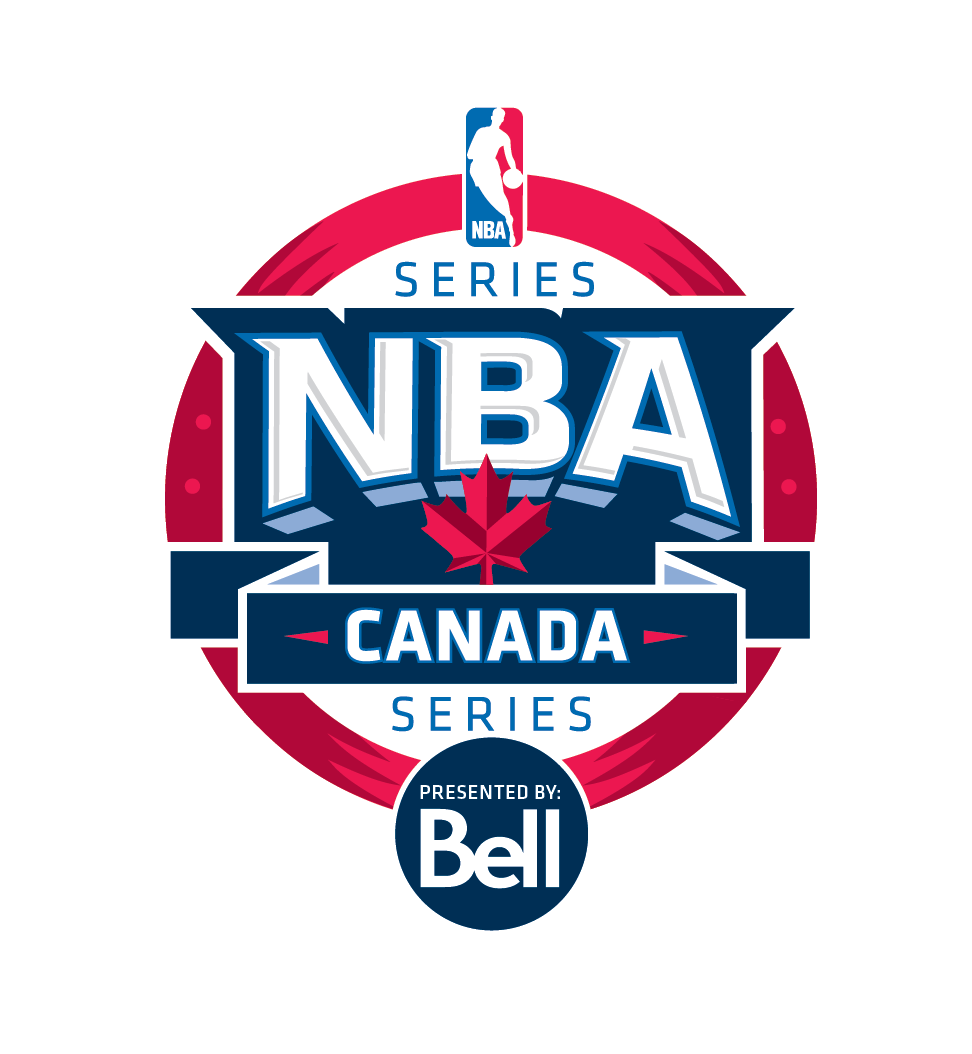 2015 NBA Canada Series Video: http://www.nba.com/video/channels/originals/2015/06/01/20150601-canada-games-promo.nba/index.html
- Five Teams to Play Four Preseason Games throughout Canada in October –
- Tickets for All Four Games on Sale June 6, 10:00am - Vancouver Game Tickets Available Through TICKETMASTER (1-855-985-5000).
TORONTO, June 1, 2015 – The National Basketball Association (NBA) will hold its fourth annual NBA Canada Series presented by Bell, featuring a record five teams playing an all-time high four preseason games in Montreal, Ottawa, Vancouver and Winnipeg.
The Toronto Raptors will play three games, while the Minnesota Timberwolves will play two games, and the Chicago Bulls, Los Angeles Clippers and Washington Wizards will each play one game.
The 2015 NBA Canada Series schedule includes:
The Raptors, led by 2015 NBA All-Star Kyle Lowry, taking on eight-time NBA All-Star Chris Paul and five-time NBA All-Star Blake Griffin and the Clippers at Rogers Arena in Vancouver on Oct. 4

2010-11 Kia NBA Most Valuable Player Derrick Rose and the Bulls squaring off against Toronto native Andrew Wiggins and the Timberwolves at the MTS Centre in Winnipeg on Oct. 10

The Timberwolves facing the Raptors at the Canadian Tire Centre in Ottawa on Oct. 14

The Raptors playing two-time NBA All-Star John Wall and the Wizards at the Bell Centre in Montreal on Oct. 23
Tickets for all four games will go on sale June 6. Visit www.nba.com/canadaseriestix for more information.
The NBA Canada series will also celebrate basketball with interactive fan events and NBA Cares community outreach programs designed to further develop the game in Canada.
NBA rosters at the start of the 2014-15 season featured a record 12 Canadians, more than any country outside the United States, and Andrew Wiggins became the first Canadian-born player to win Kia NBA Rookie of the Year. The 2014-15 regular season also generated significant increases in national television viewership in Canada for both the NBA (+73%) and the Raptors (+75%). Additionally, NBA All-Star 2016, the first NBA All-Star to be held outside of the United States, will be held at Air Canada Centre in Toronto Feb. 12-14. Follow @NBACanada on Facebook, Instagram and Twitter for the latest news.
EXECUTIVE QUOTES
"As the country's lone NBA team, we are honoured to again be part of the NBA Canada Series," said Masai Ujiri, President and General Manager of the Raptors. "The crowds last season in Vancouver and Montreal were enthusiastic and passionate about the NBA. We look forward to the same excitement for the Raptors in those two cities and our nation's capital."
"With the 2016 NBA All-Star Game coming to Toronto, it's a very exciting time for NBA basketball in Canada," said NBA Canada Vice President and Managing Director Dan MacKenzie. "I look forward to tipping off what will be a memorable season for Canadian basketball fans with a record number of preseason games throughout the country."
"NBA basketball delivers the high-flying action Canadians love, and this year's expanded NBA Canada Series lineup will give even more fans a chance to experience the thrills of live NBA games," said Bell Vice President of Corporate Marketing Loring Phinney. "As a proud supporter of basketball in Canada, Bell looks forward to engaging NBA fans across the country with exciting game-day activities in each community."
About the NBA
The NBA is a global sports and media business built around three professional sports leagues: the National Basketball Association, the Women's National Basketball Association, and the NBA Development League. The league has established a major international presence with offices in 13 markets worldwide, games and programming in 215 countries and territories in 47 languages, and NBA merchandise for sale in more than 125,000 stores in 100 countries on 6 continents. NBA rosters at the start of the 2014-15 season featured a record 101 international players from 37 countries and territories. NBA Digital's assets include NBA TV, which is available in 60 million U.S. homes, and NBA.com, which recorded 26.9 billion page views during the 2013-14 season, with more than half of all visitors originating from outside of North America. The NBA is the No. 1 professional sports league on social media, with more than 820 million likes and followers globally across all league, team, and player platforms. Through NBA Cares, the league and its teams and players have donated more than $242 million to charity, completed more than 3 million hours of hands-on community service, and created more than 915 places where kids and families can live, learn, or play.
###
Contact
Elliot Steinbaum, NBA, (212) 407-8657, esteinbaum@nba.com