Post
January 19th, 2020Evans and Pinske Named Head Coaches for 2020 Basketball BC U15 & U17 Girls Provincial Teams
Basketball Bc Manager of Girls High Performance, Shaun McGuinness is pleased to announce the Head Coaches for the 2020 15 and U17 Girls' Provincial teams.
"I am thrilled to announce that we will be returning both our U15 and U17 head coaches for this coming 2020 provincial team program. Leanne Evans and Megan Pinske are nationally recognized university level coaches, that have a proven record of coaching excellence at both the provincial, and university levels.
Leanne and Megan have been directly involved in Canada Basketball and Basketball BC 's Targeted Athlete program, assisting in developing provincial athletes to compete both nationally and internationally. Through their dedication and commitment to excellence they have guided athletes to reach their potential to play at the next level including university and national team participation.
Leanne is returning to guide the U15 provincial team after back to back medal performances at the National Championships leading the 2018 provincial team to a Gold medal finish and the 2019 team to a Bronze medal at the 2019 National Championships.
Megan returned to her home province last year to head coach the U17 Provincial team to a Bronze medal finish at the 2019 Nationals in Victoria. Megan formerly coached both the Alberta and Saskatchewan provincial teams and was the lead Assistant at University of Saskatchewan working with Coach Lisa Thomaidis – Canada's Senior Women's National Team head coach
One of the main aims of the provincial team is to best ready our players to play post-secondary level basketball. Both Leanne and Megan are dynamic coaches that have the skill set, experience and knowledge to best prepare and develop our provincial players for playing at that next level."
U15 Girls Head Coach – Leanne Evans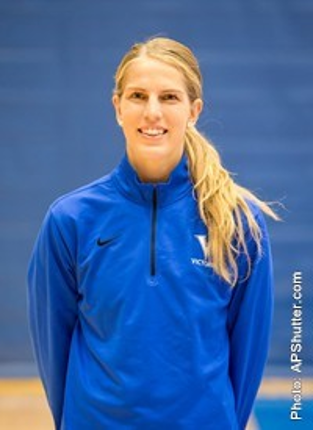 Leanne Evans has been a recognized member within the Basketball BC and Canada Basketball community for nearly 20 years as both a player and a coach. She coaches with Basketball BC's high-performance programming and has led the U15 Basketball BC provincial team for the past three summers, winning gold in 2018 and finishing third in 2019.
Leanne served as the lead assistant at the University of Victoria for 6 seasons, where she graduated with a Masters of Education in Coaching Studies. She earned her Bachelor of Human Kinetics from UBC. Leanne also holds her Learn to Train, Train to Train and Train to Compete coaching certifications.
Leanne is a former national team member who played for Team Canada for 8 years at the junior, young women's and senior levels. She competed for the UBC Thunderbirds from 2005-2009, winning a CIS national championship in both 2006 and 2008, where she was recognized as a Canada West all star and the CIS Defensive Player of the year in 2009. She also played professionally overseas in Australia and Europe.

"I am excited to be leading the U15 Basketball BC team again this summer. There are some very talented athletes from across the province in this age group and I anticipate a competitive tryout. I look forward to building on the development that these athletes have gained from their various high school and club programs and watching the team progress as we work towards the National Championships in August. "
U17 Girls Head Coach – Megan Pinske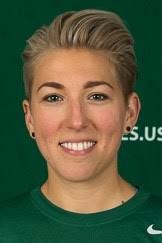 Megan Pinske grew up playing in the Basketball BC system, taking part in Center for performance and provincial teams from the age of 14. She then went on to have a strong university career at Western Washington and played professionally in Germany. Megan is also a former national Team player having played on such teams as FISU Games, Pan Am Games and the Senior National team.
Megan started her coaching career at the University of Alberta years ago while obtaining her Masters in Coaching Leadership. She then served as the full time Assistance Coach for the University of Saskatchewan from 2015-2018, winning the USport Championship in 2016 and a 2nd place finish in 2018.
She has coached Center for Performance and Provincial teams in BC, Alberta and Saskatchewan. She was part of the Cadette National team staff for 2 summers and continues to coach at various age group assessment camps.
She most recently led the U17 BC Provincial Team to a third-place finish at the 2019 National Championships in Victoria.
"I am honoured to be back with our U17 BC Provincial Team and continue to build off the work from last summer. I am also very excited about our passionate and well-rounded coaching staff at both the U17 & U15 level. Last summer BC was the only province at Nationals with an all-female coaching staff at both age levels.
I am looking forward to working with a group of BC athletes that are proud to represent our Province and find joy in the process of getting better!"