Post
January 29th, 2016BCBOA Set to Launch Pink Whistle Campaign for 2016!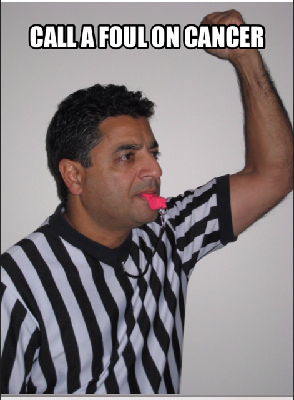 Greetings to Referees, Friends and Family:
We are 2 days away from the "official" start of our 2016 fundraising campaign
From Monday February 1st to 14th the BCBOA will be embarking on our Pink Whistle Campaign. All referees are encouraged to wear a pink whistle to raise awareness of cancer.
Speak to your Local Association members & get involved !!

Some of you have already visited The BCBOA fundraising page with the BC Cancer Foundation. Donate.

If you haven't done so already, Please consider joining us in our fight and our fundraising efforts towards raising awareness of cancer by donating " right now"

Again, "I Urge each of you" to share this message via Facebook, Twitter, e-mail OR Telephone with anyone you know who's been affected by cancer.
We want Referees, coaches, players & fans to know that we care.
Let's use our social media skills and take the 2016 campaign over the top. A tax receipt for any donation OVER $20.00 will be granted for your generosity.