Post
December 5th, 20172018 Boys Provincial Team Coaches Announced
Hanson and Kannemeyer to Lead Provincial Teams
December 5th, 2017
Basketball BC Executive Director Lawrie Johns is excited to announce the Head Coaches for the two Boys' Provincial teams who will be competing this summer at the National Championships held in Kamloops, BC. "I am very pleased that our Provincial teams will be headed up by Kevin Hanson (U17) and Cassidy Kannemeyer (U15). With our new format, we will continue to support our provincial team programming in attracting the top males in the province at the U15 and U17 age categories, to compete and showcase their talents at the National Championships and attracting top coaches across the province further facilitates that."
Stuart Graham, President of Basketball BC adds, "We are extremely excited to have coaches of this quality, Kevin Hanson of UBC and Cass​idy Kannemeyer of Capilano University involved and leading our provincial teams this coming year/summer. We look forward to a great summer of basketball at the National Championships in Kamloops and encourage basketball enthusiasts to experience this wonderful opportunity. Also, we would like to thank the Selection Committee for their time and effort in this selection process with the many outstanding candidates."
Joe Enevoldson, Assistant Manager of High Performance concludes, "With the new structure and increased emphasis on collaborating with the clubs we wanted to hire two coaches with strong ties to all basketball affiliations across the province, and we believe we did just that. As well, many thanks to the hiring committee of Paul Eberhardt, Todd Jordan, Stu Graham and George Bergen. Their tremendous effort and dedication towards growth of basketball in this province is outstanding. We look forward to a great summer season for our U15 and U17 Provincial Teams."
U15 Boys Head Coach – Cassidy Kannemeyer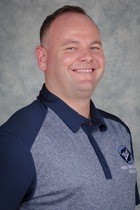 Cassidy Kannemeyer, Head Coach of the Capilano University Blues, has been named the Head Coach for the U15 Boys Provincial Team. Kannemeyer is a third-year head coach at Capilano, along with a five year assistant coach at Quest University Canada. During his first season as head coach with the Blues he led the team to a fourth place finish at the 2016 PACWEST Championships, and he followed that up with a silver medal in 2017.
Kannemeyer has also been a long-time coach within the Basketball BC program, coaching at a variety of different age groups. Most recently he was an assistant coach with the 2016 U17 Provincial Team that won bronze at the National Championships.
Kannemeyer on his recent hiring, "I'd like to thank Basketball BC for the opportunity to coach the U15 Provincial team. I'm looking forward to identifying and developing the best players at that age level in the province and getting them ready to compete for a gold medal at Nationals this summer. My experience as an assistant under Coach Archibald, Coach Goulet and Coach Enevoldson has prepared me for this opportunity, and I thank all those coaches for mentoring me. I'm ready for the challenges that are ahead and I can't wait to get started."
U17 Boys Head Coach – Kevin Hanson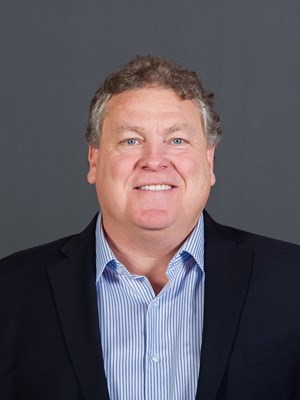 UBC Thunderbirds Head Coach Kevin Hanson will lead the U17 Provincial Boys Team this upcoming summer. Hanson is just the third person in Canada West men's basketball history to win at least 200 conference games as a head coach and is now in second place on the Canada West all-time coaching wins list. Hanson also has the most overall wins of any coach in UBC men's basketball history.
He has been named the U SPORTS Coach of the Year twice ('06, '10) and the Canada West Coach of the Year on six occasions ('02, '06, '09, '10, '11, '17) since taking over at UBC. Hanson was also well recognized before coming to UBC and is a four-time BCCAA (PACWEST) Coach of the Year ('92,' 94, '99, '00), was twice presented with the CCAA Coaching Excellence Award ('94 and '99), and was also named Basketball B.C. Coach of the Year in 1992 and 1994.

Coach Hanson has been involved with Canada Basketball, leading Canada's World University Games team on four occasions. The 2003 squad won bronze at the Summer Universiade (World University Games) in Korea. Hanson was head coach of the 2005 team that finished fifth in Turkey. Canada won silver with Hanson at the helm in 2011 in Shenzhen, China. In 2017, Hanson served as Team Canada head coach at a Summer Universiade for the fourth time.

Hanson was also one of three final candidates for the senior men's national team head coaching position in 2004.

In the summer of 2006, he was a guest coach at the senior men's national team camp and was head coach of the B.C. under-19 boys that won a gold medal at the 1997 Canada Summer Games.
Hanson comments on his re-joining the Basketball BC coaching staff, "I am excited to be involved in furthering the development of basketball in this province. This is a unique opportunity to help bridge the gap between the Provincial Team Program and the Clubs. With the new structure of the program it is the desire to attract the best players to represent the province at the National Championships. I have always been an advocate for athlete development through the Provincial and National Team Programs. Representing British Columbia and Canada should be the goal of every player in our province."
Best of luck to Coach Hanson, Coach Kannemeyer and the selected athletes at the 2018 National Championships.
PROVINCIAL TEAM TRYOUTS
U17 Team Tryouts (Supercamp)
Date April 6-8, 2018
Location: Fortius - Burnaby
U15 Team Tryouts (Supercamp)
The U15 Supercamp is by invitation only (from participation in a U15 Regional ID Camp)
Date: April 6-8, 2018
Location: TBA
For more information about the Boys Basketball BC High Performance Program please contact
Joe Enevoldson
Assistant Manager of High Performance.
Email. jenevoldson@basketball.bc.ca
Tel. 778.621.2006