Superconference
SUPERCONFERENCE IS BACK!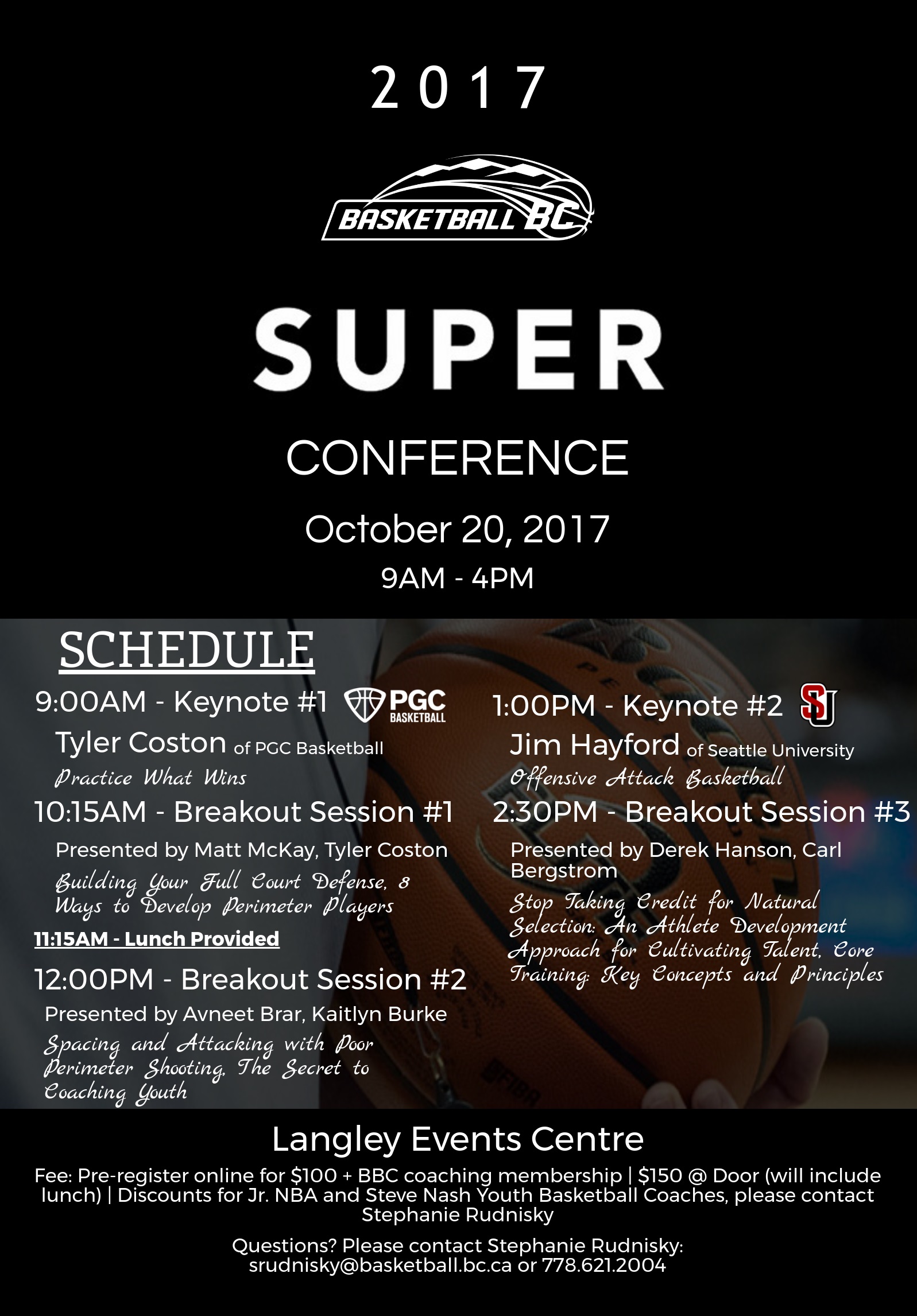 Registration: REGISTRATION IS NOW CLOSED
Registration Deadline: October 17, 2017
Registration questions/problems? Contact: Gail Wilson (9:00am-3:00pm Mon to Fri)
At the Door Fee: $150
Questions?
Contact: Stephanie Rudnisky
---
Player and coach memberships
No refund - player and coach memberships are NON-REFUNDABLE
Player camps and Coaching clinics (including SuperConference)
Refund less an administration fee - up to 5 days prior to the start of the program or event
No refund - within 5 days of start of the program/event to the end of program/event
No refund - for partial participation
Centre for Performance/Regional Training Centre
No refund after the start of program.
Provincial Teams
Refund less an administration fee – if a replacement player is available to fill the vacant spot. The refund will be equal to the fee less the sum of the cost of participation to date, cost of provincial team apparel, and an administration fee.
Club Championships and Step Your Game Up 3x3
Refund less an administration fee - up to 2 weeks before the start of the tournament or event.
Withdrawal due to injury (must have a doctor's note)
Partial refund MAY be considered on a case by case basis. An administration fee will still be assessed.
Administration Fee
The administration fee for all refunds will be assessed at either $25 or 20% of the registration fee, whichever is the lower amount

Please send refund requests to Sherry Sommerfeldt.